Make Us Your Primary Dental Practice in London, Ontario
Thank you for taking the time to learn about our practice. You will soon see why countless Ontario families choose us for their dental care. Please take a few minutes to review this some information about our office.
Image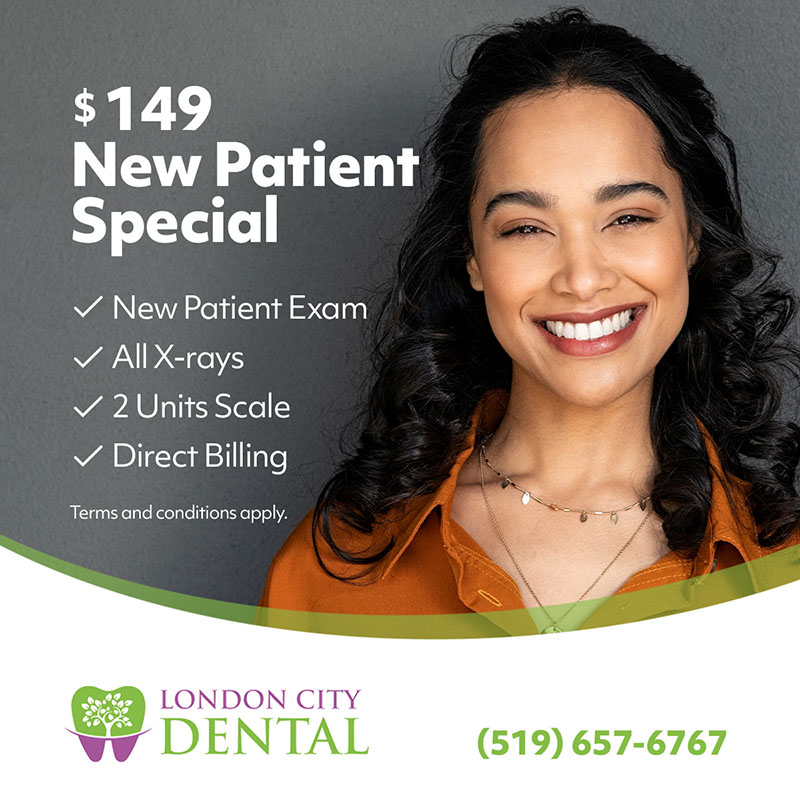 Why Choose London City as Your Dentist?
Your dental health depends on good oral hygiene and dental care. A healthy mouth and smile are good for your overall well-being. Our practice doesn't just treat dental health issues; we help you create the beautiful and healthy smile you've always wanted!
Evening and weekend hours
Convenient location
Free initial consultation
Same-day emergency care
Satisfaction Guarantee
Don't wait! Contact our office today to book your first appointment or fill the form below.
Insurance
Your insurance coverage is between you and your insurer. Please note that you are responsible for your treatment costs. This includes any costs not covered by your insurer.
Payments
Payment is due at the time of treatment. Please contact our front desk staff before your appointment if you need to make payment arrangements.